Stop Motion Brickfilms Webmaster Philip Heinrich recently announced a very cool stop motion animation competition.
As far as I can make out it is being run by Jared B. Gilbert aka LegoGod, a moderator on Bricksinmotion.
I have copied his text here to help out in advertising the competition. Make sure to enter.!
The stop motion competition is titled "BricksinMotion 2012 – Kitchen Sink"
Here are the details.
As an animator you have probably thrown out perfectly good ideas so that a single, cohesive film can be made. There never seems to be room for a killer robot named Larry or a dog that eats bricks. These cool ideas that pop into your head halfway through filming might burn you out, slow down the process and make you stop animating altogether because your film can NEVER keep up with your imaginings. If your scripts are a bunch of cross outs and ink-rimmed holes, this might be the contest for you.
What if you didn't have to throw your ideas out? I know you're thinking the film would become bloated and unwatchable while the laughter and hate from online posters would send you running. But that's where the INTERACTIVE video comes in to save your butt. You can animate all of those cool ideas and "what-ifs" and allow the viewer to make their own film. What comes next is a unique experience and an entertaining one at that.
THEME:
If you have heard the phrase "everything but the kitchen sink" in your lifetime you know that it refers to a large amount of something. Well, this contest offers you the kitchen sink (which is everything) and asks you: "What are you going to do with it?"
Entrants will be required to make an INTERACTIVE VIDEO, a video in which viewers can "choose their own adventure" in some sense — this is usually facilitated by using annotations on YouTube that link to subsequent parts of the video to allow viewers to make choices in the story. If you are unfamiliar with an INTERACTIVE VIDEO, here is an example from animationIsaac: LOST .
EDIT: (May 6, 2012)
I think I may have been unclear: the theme is Interactive Video. The rest really is up to you. If you'd like to make an action, horror, romance, comedy or mash-up of any genre please feel free to do so. The video will score higher if it has a coherent storyline with interesting offshoot choices.

The contest this year will be split into two groups. Animators aged 6-12 will be in one group while animators age 13 and up will be in their own group. Adult animators are encouraged to participate as well.
Ages 6-12
In this group you must have a minimum of five videos in your interactive experience totaling at least 1 minute. For younger animators families are encouraged to help.
Ages 13+
In this group you must have a minimum of nine videos in your interactive experience totaling at least 2 minutes.
Each entry you submit must:
1. Be primarily composed of stop-motion animation. 3D, Flash, clay, hand-drawn, and timelapse are encouraged in addition to stop-motion as long as the finished product is at least roughly 50% stop-motion animation.
2. Use LEGO or similar building toys as primary elements.
3. Not contain adult language, drug usage, excessive violence (blood and gore) or sexual themes.
4. Contain only images, sounds, music, and story material which you have the rights to distribute — no copyrighted content to which you do not have the rights may be used. No licensed themes will be allowed including Spongebob, Star Wars, Indiana Jones, Halo, Prince of Persia, Toy Story, Batman and Marvel.
*  There is no maximum time restriction. Long pauses, black screens, overlong credits and intros will not count toward time limit. Please keep all to a minimum as they detract from the story. With the interactivity, you might have the urge to film a wild jumble of shorts and slap them together. These types of submissions will not be accepted. Please take your time and make a memorable and watchable film.
* Multiple submissions will be accepted but only the last one entered is eligible to compete.
October 14th, 2012
Submissions will be accepted starting OCTOBER 1st:
Any entries received before this date will not be entered into the contest. Submissions can be made public on October 14th. All videos posted online prior to this announcement are ineligible.
Youtube submissions – there is a good tutorial for making interactive videos for Youtube here.
Please make your video unlisted and PM the link to me (legogod) with "BIM 2012 Submission" in the title. Please also include your age as this determines what contest you're in.
CD/DVD in the mail – Burn all files for your movie to disc. Please name the main one (the one you start with) MAIN1. This can be followed by your actual movie title if you wish. Successive videos from MAIN1 should be numbered first. So, if you have 2 choices after your first video name them "2choice1" and "2choice 2." You could also draw me a map if the process sounds complicated. Please PM me prior to shipping for my address and so I know a package is on the way. Please include your age to determine what contest you're in. CDs and DVDs must be in my hands by October 14th to compete. Make sure to mail them early. DVDs should be Region 1 encoded or Region Free.
What would a contest be without prizes?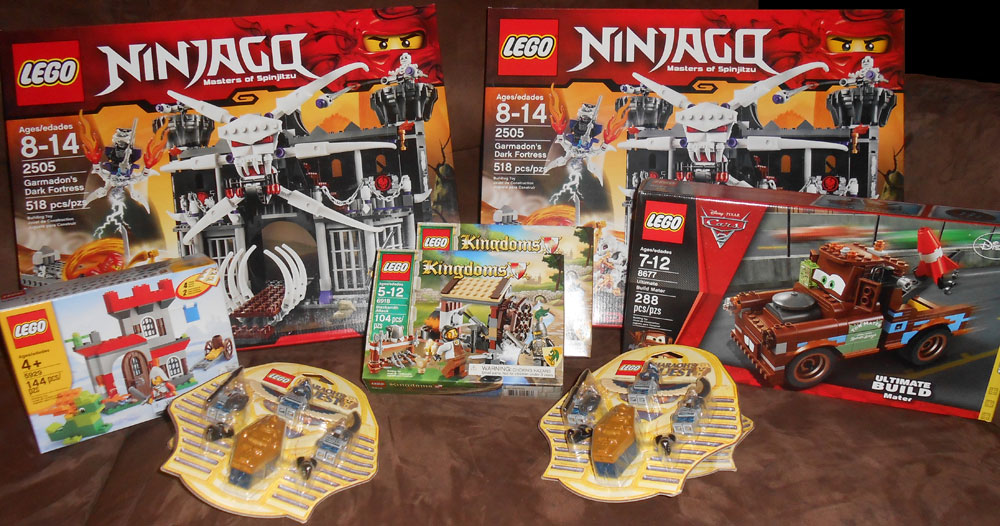 The competition seems to be have generally welcomed. A few have moaned a little about the multiple outcome/ scenario endings being suggested. It will be interesting to see what people come up with.